Because there are no shortcuts to greatness.
2018 Olympic Silver Medalists, Elana Meyers-Taylor & Lauren Gibbs
Mission
The United States Bobsled/Skeleton Foundation was established to raise funds to support the needs of USA Bobsled/Skeleton (USABS) athletes, as they work to achieve sustained competitive excellence in Olympic competition, and to promote and grow the sports of bobsled and skeleton in the United States—currently the most racially diverse of all Winter Olympic sports.
Challenges
Unlike most nations, the United States government does not fund the US Olympic Movement.
The US Olympic Committee, USABS and Olympic athletes are 100% self supported. As the national governing body managing the sports of bobsled and skeleton in the United States, USABS has a separate Governing Board that helps secure corporate sponsorships and donations covering yearly operational costs. But our Foundation Board focuses on broader developmental fundraising to help support longer-term strategic initiatives like the Emerging Elite Athlete Program. Emerging elites are future Olympians competing at a developmental level. This program has already produced many of our Olympic athletes, and is essential for our future viability and success on the world's stage.
We train to go faster, higher and stronger than anyone else on the planet.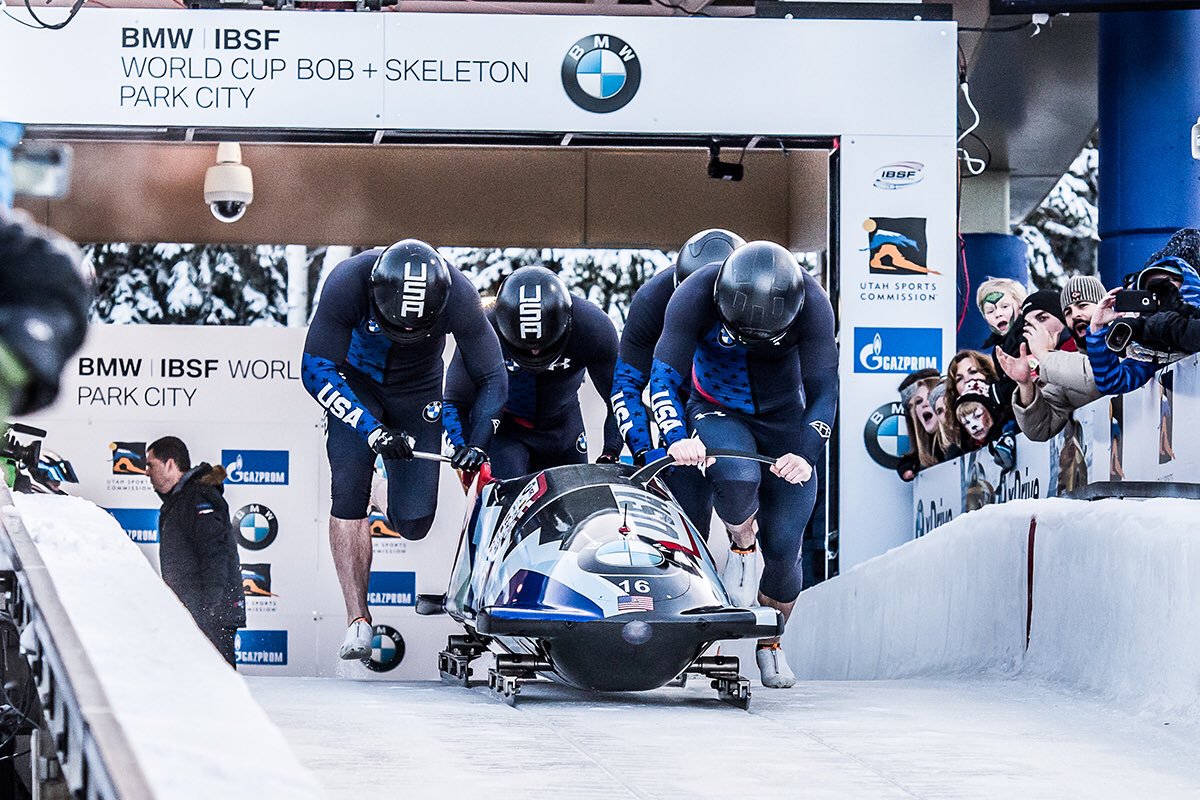 Why we support bobsled & skeleton athletes
Because they train when no one's watching. And they know they'll never get rich, even if they make the podium.
This is not about seeking fame and fortune. Some of our athletes have slept in cars for the opportunity to train at an Olympic Training Center. They set a lofty goal—to be the best in the world—and pursue it with every subatomic particle of their being, wearing USA on their backs. That's a journey that inspires us. It reminds us to put the work before the reward. And it ultimately teaches that there's greater joy in the struggle, when performed with teamwork, commitment and integrity. That's a valuable lesson for everyone—athletes and non-athletes alike.
Ready to help?
Join the Foundation